---
Reveal Your TRUE Shape
ZERONA Laser Revolutionizes Body Contouring
---
ZERONA is a safe, effective treatment to reshape your body. There are no needles, no incisions and no recovery time needed. Lose inches and lose weight with laser therapy!
---
Is Zerona right for you?
---
Let's face it, who doesn't want to look and feel their best? For some of us, that means fitting into the jeans you haven't been able to wear no matter how much you diet or exercise.
For others, it's making a commitment to lose weight, slim down and start living a healthier lifestyle.
Regardless of your motivation, ZERONA is the only clinically-proven, safe and painless red laser to slim down and lose inches without surgery and without downtime.
In 2 weeks, ZERONA can help you lose stubborn fat from the targeted areas of your waist, hips, thighs and arms.
Zerona in the media
---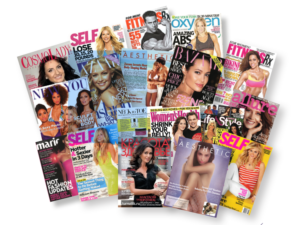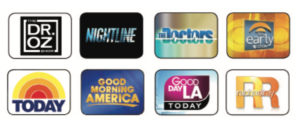 ---
What to expect
You will first meet with one of our team members for a free consultation. During this time we will make sure you are a good candidate for laser therapy, we will discuss your health concerns, and we will help you set some attainable goals. You can also expect your laser treatments to be completely painless and non-invasive.
---
Zerona is a quick and painless 40 minute treatment, with 20 minutes on your back and 20 minutes on your stomach.
Customers typically do a minimum of six treatments over the course of two weeks, but individual need will vary.
In addition to your quick and painless laser treatments, you will have complimentary access to our lymphatic activation services to help improve your results.
It's that simple!
Body Sculpting & Fat Loss Pricing
---
15% discount for Students, Seniors, Veterans, Active Military, & The Durango Running Club with valid ID
See our flexible payment options below! 
Individual Zerona Laser Session
$210
1 Regular Zerona Laser Session
12-Pack Zerona Sessions
$1849