---
We work to bridge the gap between scientific inquiry and the healing arts.
---
our mission
To provide a safer, more conservative treatment option for acute and chronic conditions with the pain reducing benefits of low-level laser therapy. We provide a safe and non-invasive approach to help our clients look and feel their very best.
---
The Animas Laser Therapy Team
---
---
Dixie Thinnes
Owner/Laser Technician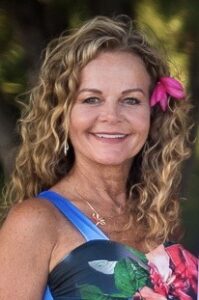 Dixie, a long-time resident of beautiful Durango, Colorado, has forever been passionate about living well and helping others. In 1995, Dixie started her profession as a Colon Hydrotherapist under the direction of Dr. James Forleo. After training with Dr. Forleo for two years, Dixie bought the Colon Health Center and has grown and maintained the practice for over 22 years. In that time, Dixie has developed a stellar rapport with the Durango community, has helped countless individuals regain control over their health and wellbeing, and is in high demand for her extensive knowledge in optimizing gastrointestinal health. Since being introduced to the power of Low-Level Laser Therapy (LLLT), Dixie attends many educational LLLT seminars and lectures, and has received training and subsequent certification demonstrating her competent use with some of the highest quality therapeutic lasers available. Dixie works very closely with Dr. Michelle Hemingway to ensure the very best care is delivered to patients of Animas Laser Therapy.
When Dixie is not working with clients, she enjoys gardening, golfing, and spending time with her children and grandchildren. Dixie is an amazing person whose number one goal is to help others. She is entirely selfless and will do anything in her power to help those around her. You literally cannot find a kinder, more gentle soul.
---
Nathan Mitton, DC
Medical Director/Doctor of Chiropractic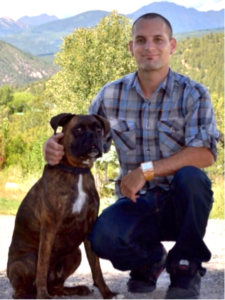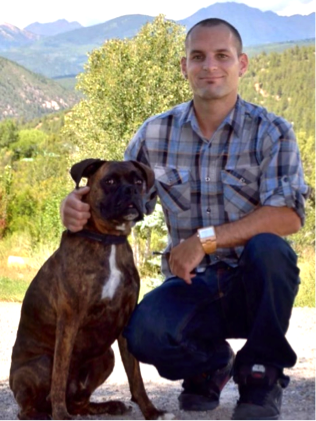 Nathan has always had a lifelong interest in the intricacies of the human body, sports performance, and a passion for helping people and serving his community. It is this combination of traits and advocacy for conservative care that compelled him to become a Chiropractic Physician. After 3.5 years of rigorous coursework Nathan graduated Cum Laude in 2021 from the University of Western States with a Doctorate in Chiropractic. During his time there, he extensively studied the fundamentals of treating musculoskeletal complaints and their underlying causes. Using evidence-based manual therapies, therapeutic exercise, physiotherapy modalities, and teaching patients how to prevent future injury, Nathan gets great results in helping patients feel better and perform at a higher level than ever before. Nathan does not want to sell long-term care plans in which the patient is made to believe they must come in 3 times per week for months on end. If treatment under his care is not getting the lasting results the patient needs, he collaborates with other providers to ensure they get the care they need in a timely manner.
Prior to attending graduate school at UWS, Nathan earned his BS in Exercise Physiology with a minor in Biology from Fort Lewis College, and graduated Magna Cum Laude in 2017. During his time at Fort Lewis College, Nathan served as a peer-educator for multiple organizations, including: The Writing Center, The Native American Center, and TRiO. He tutored students in classes like Biomechanics and Kinesiology, Nutrition, and Exercise Physiology. Nathan was nominated for the 2016 and 2017 Exercise Science Major of the Year at Fort Lewis College. Upon the completion of his Senior Thesis titled "The impact of exercise and Low-Level Laser Therapy on psychological well-being and overall perceived health," Nathan was selected to present his research at the 2017 Annual FLC Undergraduate Research Symposium.
Nathan is an active member of the Durango Community and has been quick to volunteer for numerous organizations in the area including Wolfwood Refuge, Tambo, Special Olympics, Manna Soup Kitchen, and Mountain Middle School, and he is currently working to become a volunteer for the La Plata County Search and Rescue.
Nathan loves to be active and spends as much time as possible outdoors doing things like mountain biking, hiking, camping, paddle boarding, and snowboarding.
---