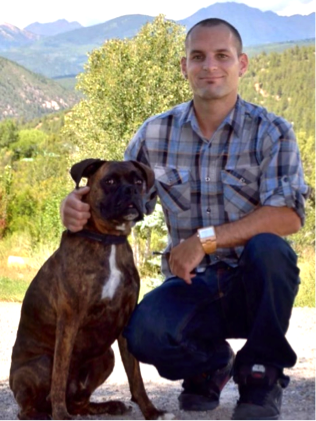 Management
Nathan Mitton earned his B.S. in Exercise Physiology and a minor in Biology from Fort Lewis College, and graduated Magna Cum Laude in 2017. During his time at Fort Lewis, Nathan was recruited as a peer-educator from multiple organizations, including: The Writing Center, The Native American Center, and TRiO. He tutored students in Biomechanics and Kinesiology, Nutrition, and Physiology. Nathan was awarded and maintained the Fort Lewis College Merit Scholarship, and was awarded the 2016 Exercise Science Scholarship for his dedication to excellence. Additionally, Nathan was nominated for candidacy as the 2016 and 2017 Exercise Science Major of the Year. Upon the completion of his Senior Thesis titled "The impact of exercise and Low-Level Laser Therapy on psychological well-being and overall perceived health", Nathan was selected to present his research at the annual FLC Undergraduate Research Symposium. His research is currently pending publication.
Nathan has been quick to volunteer for numerous organizations in the Durango area, some of which include:
· Wolfwood Refuge, a non-profit organization working to rescue and rehabilitate special needs wolves and dogs that would otherwise die.
· Tambo, a program of Community Connections that works to provide quality respite options for families taking care of children with special needs.
· Special Olympics. Nathan enjoyed working closely with many of the Special Olympics athletes during basketball practice.
· Manna Soup Kitchen, a non-profit organization providing quality meals and other supportive services to those in need.
· Mountain Middle School, an alternative public middle school. Nathan volunteered several hours of manual labor in an effort to remodel the building that became Mountain Middle School.
Nathan has had a life-long interest in the intricacies of the human body and how it works, and will soon begin earning his Doctorate degree in Chiropractic. After becoming a chiropractor, Nathan will be moving back home to Durango to start his own practice.
Nathan loves to be active and spends as much time as possible outdoors doing things like mountain biking, hiking, camping, and snowboarding.